Corey Clark
Corey's research is focused on finding solutions to large-scale problems by combining several areas of study, such as gaming, systems biology, distributed computing, and artificial intelligence. He was recently awarded the Tech Titans' 2019 Technology Inventor Award for his work in creating a platform that combines the processing power of gaming computers with the intuition of gamers to incorporate human intelligence into machine learning. The platform exploits this interplay to analyze medical imagery and data to improve the effectiveness of cancer treatments.
Allissa DIllman
Computational neuroscientist, educator, hackathon guru and outreach extraordinaire. As Biomedical Data Science Outreach Coordinator at the National Center for Biotechnology Information (NCBI), Allissa is helping build a diverse community of data scientists and biomedical researchers who collaborate in NCBI-style hackathons.
Gaudenz Danuser
Gaudenz' research has focused on understanding the implications of mechanical and chemical cell shape regulation in migration and survival of the metastatic cell, including the roles mechanical cues play in conferring what his lab calls 'mechanical drug resistance'. To address these questions his lab develops innovative quantitative imaging methods to experimentally probe these processes and uses mathematical modeling to compile the data in mechanistic systems analyses.
5 PM Welcome & dinner
6 PM Teams start hacking
11 PM Evening break
8 AM Breakfast & hacking begins
Noon Lunch & TED-style talks
6 PM Dinner with keynote speaker, Corey Clark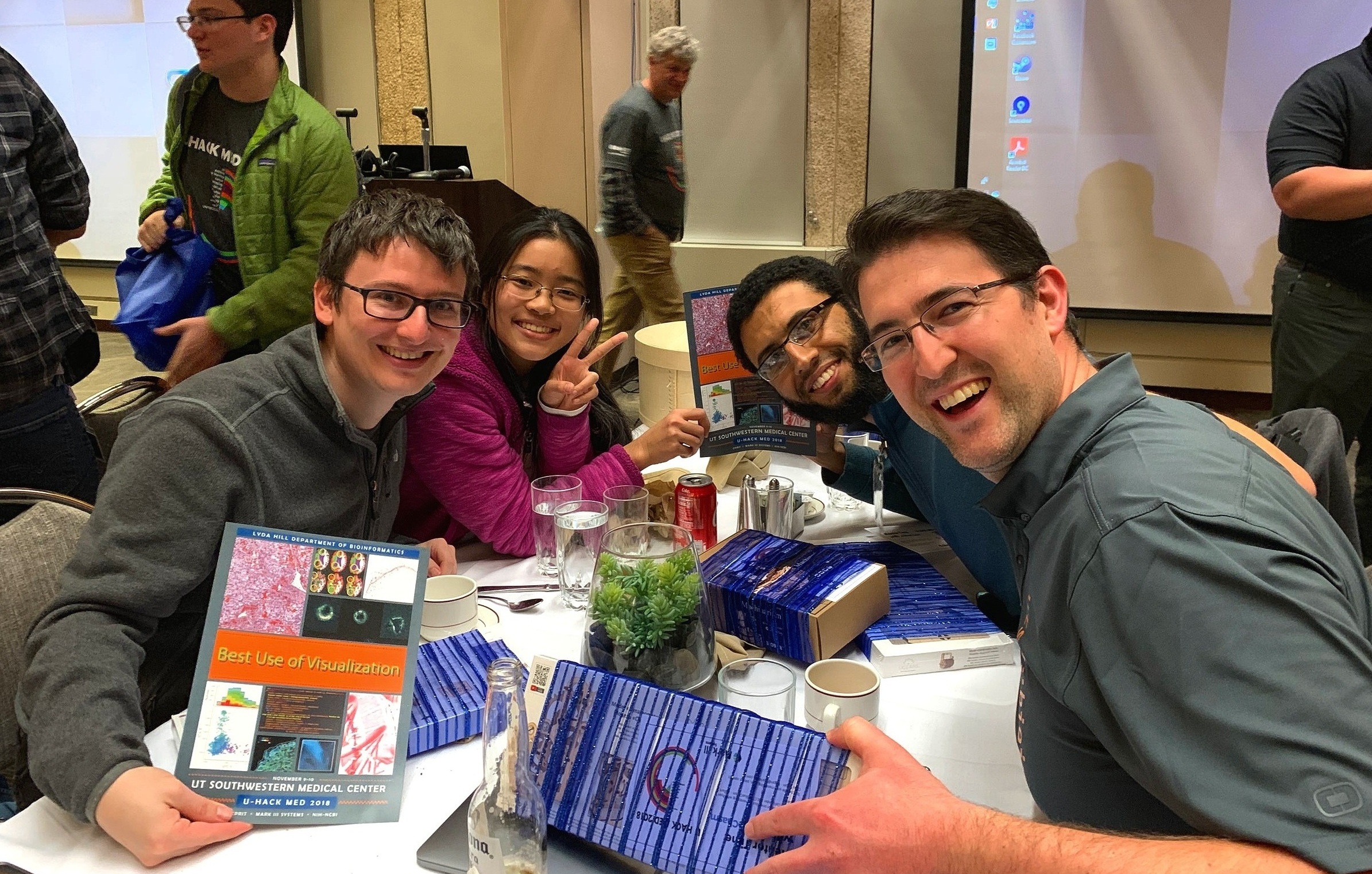 8 AM Breakfast & hacking begins
3 PM Hacking ends, presentation prep & cocktails
5 PM Dinner, team presentations & awards
Startup Success Supper
Dinner & networking for members of the winning team with the founder of a Dallas area healthcare focused capital investment fund
Lyda Hill Award
Awarded to the team with top overall score, this travel scholarship will enable each team member to attend a major tech or scientific conference
Best Desk-to-Bedside
Awarded to the team with the greatest potential for innovation in clinical patient care